Shooty Ballz
New Post-Jam Game Update - Version 1.1!
---
Hey everyone!
We're excited to share the first post-jam update of the game, now dubbed version 1.1!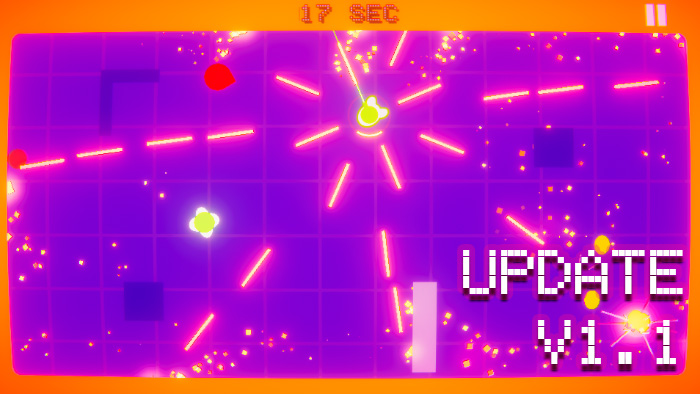 Here's some of the new features in this update:
Shooting is more fun!
UX Improvements to better communicate game state to players!\
Graphical updates!
Juice dialed up to beyond maximum!
Improved obstacles!
Better mobility - use dash to dodge!
Bug fixes.
Stay tuned for more releases! Follow swiney and arvz on twitter and watch this space! Shooty Ballz is in active development and we'll be posting EVEN more updates soon. A sneak peak at whats to come: Powerups, more weapons, more enemy types, more juice! and possibly a mode that goes beyond just surviving as long as possible.
Thanks!
Files
ShootyBallz_v1.1_Win.zip (Post GMTK 2020 Game Jam Update!)
27 MB
Jul 28, 2020